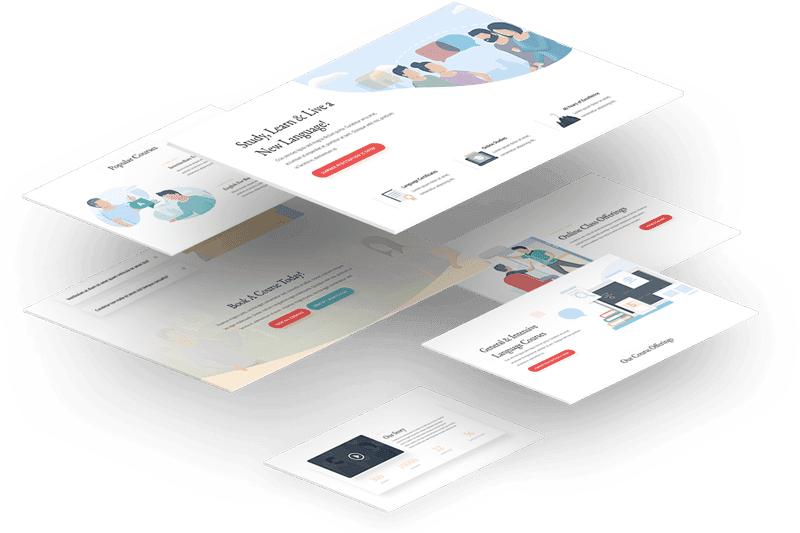 Why Us?
What's the fuss about Solomon Watson? We love what we do! We come to work every day looking forward to changing companies and individuals one website at a time. We build strong relationships that last a lifetime with my clients because we care about what they do. The fun part is trying to figure out ways to improve businesses with our clients. 
What's the process of Web Design?
Strategy Meeting
This is when we get to know each other over a coffee. This meeting is to get an understanding of your business needs and brainstorming ideas.
UX Design
After finding out more about your business goals. We will design the mock-up for your website.
UI Design
Once we find the perfect UX design. It's time to add life to the website. This is the fun part! This part ensures that users have a pleasant experience using the site
Web Development
Your new site will be brought to life! We use WordPress or custom design or custom themes to build your new website and grow your business.
 Website design & Development
S.P.I Couture
An e-commerce website
Time to complete: 7 weeks
 Website design & Development
Hercules On-Campus Website Design & Development
Hercules On Campus is a subdivision of the parent laundry company – Hercules Corp. The On-Campus website was designed and developed to suit the client-specific needs.
We opened a brand new Real Estate company about two years ago and we hired Mo Solomon Watson to help with our Social Media as well as back end website management. Not only was Mo so talented in his craft, but he was the utmost professional with a friendly demeanor and always delivered results in a timely fashion. I would absolutely recommend hiring Mo for Web Design as well as Social Media Management. He is very competent.
Our company, Hercules Corp, has been working with Mosae Litsoane for a number of years.
"Mo" has worked hand in hand with our company's multi-housing and college marketing departments in the areas of social media, SEO, marketing support and web analytics.
Mo is professional to work with, understands our company's marketing objectives and has made a significant impact in the promotion of the Hercules brand within our industry. He has definitely been instrumental in allowing Hercules to be seen as an industry leader within our northeast market. As we begin to now expand our sales and marketing reach outside of NY, NJ, CT and PA to a number of new states, we will be looking to Mo to assist with our plans and be integral in our expansion.
I would recommend Mo to any company looking for a professional, who is experienced in marketing, and who is creative, possesses a great deal of integrity and is who is able to easily work with a company's marketing staff to achieve results.